The Haim Striks Faculty of Law is a pioneer in many ways. Established by Prof. Daniel Friedman, winner of the Israel Prize in Law, and later Minister of Justice, it is Israel's first academic institution to offer a law degree outside the public universities. It was the first, and remains, a leader in the merging of theory and practice throughout its "Law in Action" learning process. Currently, there are some 1000 students studying at the Law School towards both the LL.B (J.D) and the LL.M degrees.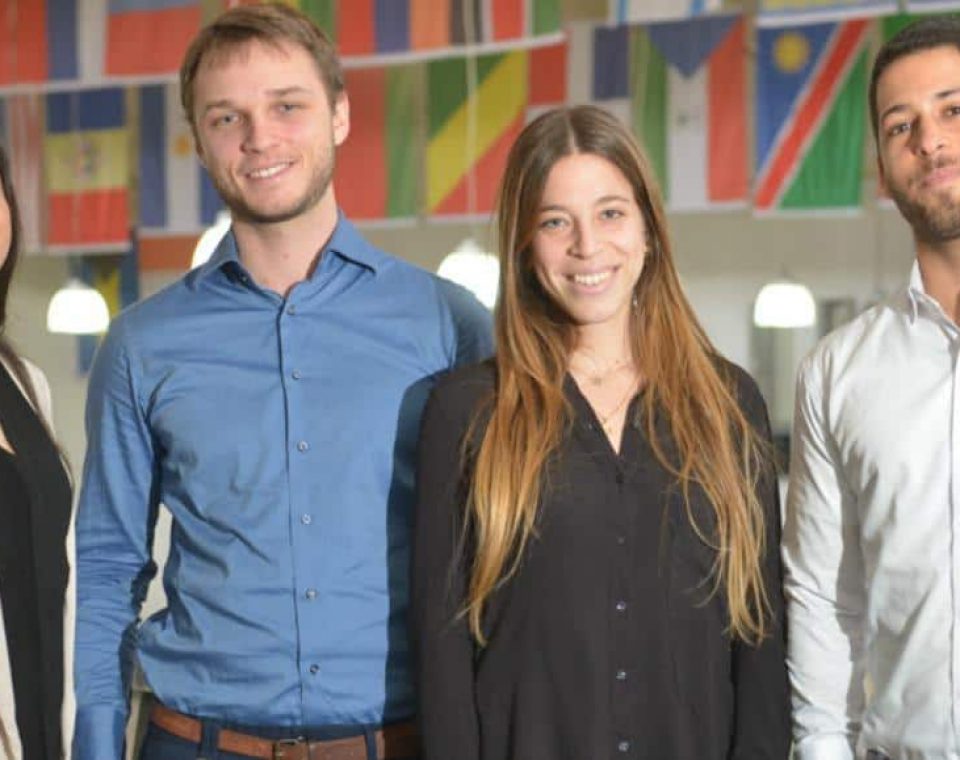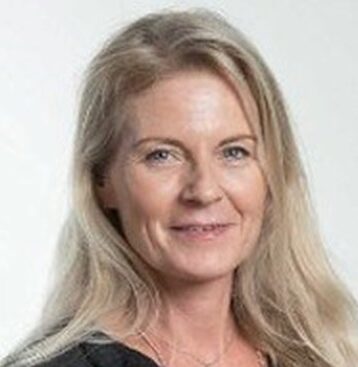 Dr. Ruthy Lowenstein Lazar
Dean of the Haim Striks Faculty of Law
"The Haim Striks Faculty of Law at the College of Management is a pioneer in many ways. As Israel's first academic institution to offer a law degree outside the public universities, our school was the first, and remains a leader, in the merging of theory and practice throughout the learning process."
– Prof. Yuval Merin, Rector
Our vision is to allow our students to develop legal knowledge and skills in a manner that allows them to understand the myriad of ways law is present in all matters, big and small, from international life and the life of a state to the daily life of one family and the livelihood of one business. "Law in action" is our related ethos. It permeates our curriculum. Our students enjoy an unparalleled vast clinical program which affords hands-on socio-legal experience in a variety of fields, including women's rights, freedom of information, public advocacy, youth at risk, international law and more. Our externship program offers practical experience in a wide range of private and public sector organizations, including judges' chambers; the Attorney General; the Israeli Parliament; and the legal departments of the Patent Office, State Comptroller and several municipalities, as well as leading firms such as Deloitte, Discount Bank and Teva, among others.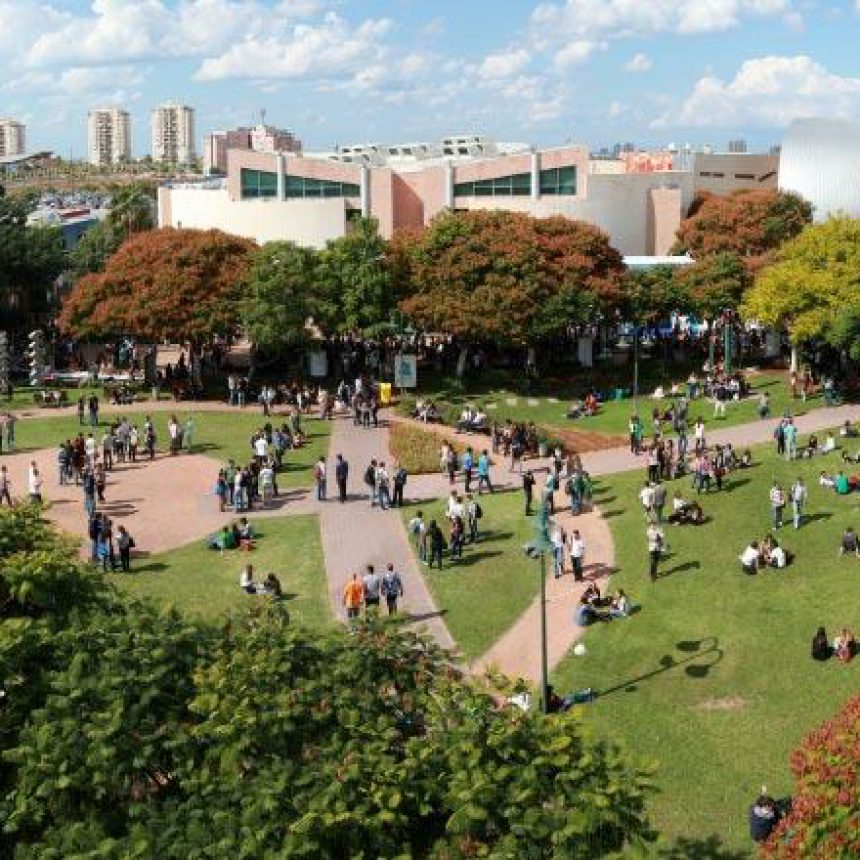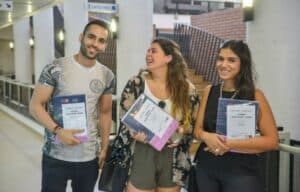 Our unique approach and programs have charted the path to a legal career for over 7,500 graduates, many of whom come from Israel's geographical and social periphery, who were traditionally excluded from Israel's legal elite. We are open to, and indeed welcome all strands of society while still uncompromising on our high academic standards. We take pride in meeting our graduates in the chambers of Supreme Court Justices, in the highest ranks of the public sector, as partners in the country's leading law firms and as heads of large public corporations. They are a living testimony to the school's major success: being one of the country's most effective tools of social mobility.
Our faculty is a model for advancing social mobility, equality, and democratic values, inspiring our students to aspire to more. Tellingly, we are the only law faculty in Israel with a 50:50 ratio of men to women (compared to the national average of a 3:1 ratio), including two deans emeriti as well as the current dean. Additionally, we are the only Israeli law school to have adopted an ethical code, reflecting the school's value system and setting the gold standard of behavior for staff and students alike. Through our compulsory Ethical Code Workshop, comprised of six specially developed tutorials given over the course of three years, the ethical code not only ensures an optimal learning environment but serves as the basis for the training of future ethical legal professionals.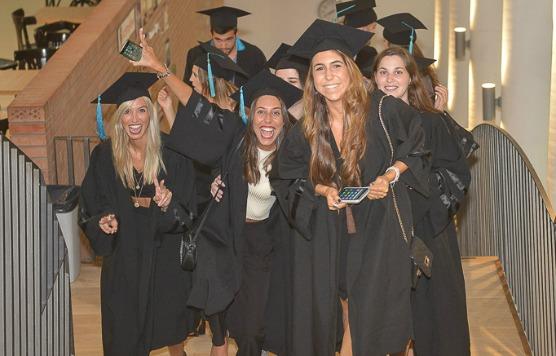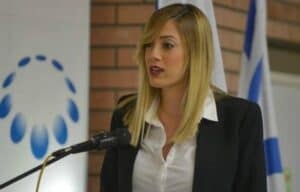 The LL.B. program provides students a broad, in-depth familiarity with today's legal world. Studies take place over the course of seven semesters, and include mandatory courses covering all the major areas of law, workshops, seminars, projects, special courses and electives.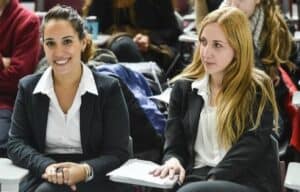 The law school offers a law degree to students with prior academic qualification. Studies are designed for students who wish to expand their academic education to encompass an in-depth, broad knowledgebase in law, which will enable them to pursue a legal career. Studies take place over six semesters and include the range of legal study areas, after which graduates can specialize and qualify as lawyers.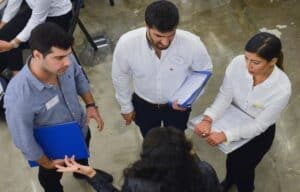 Dual Degree: Law and Economics
This program is designed for those interested in obtaining positions in the legal and financial sphere, where law and economics intersect. The curriculum includes in-depth study of economics, actuarial science, financial instruments and more, alongside the study of commercial and civil law. Graduates can obtain positions in the commercial departments of law firms, legal departments of banks and investment firms, economic departments of the Ministry of Justice, the Israel Securities Authority, and in various executive positions.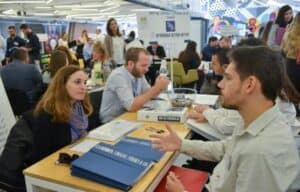 Dual Degree: Law and Accounting
This program is available to outstanding law students. The program combines law studies with an accounting degree, beginning in the second year of studies. Graduates are able to complete their legal qualification concurrently with their B.A's.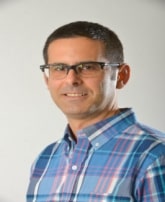 LL.M. and LL.M. Thesis Track
The faculty offers a traditional LL.M. track as well as an LL.M. with thesis track. The program is designed for students who wish to broaden their legal education and enables in-depth study of the various legal areas, based on each student's interests. The LL.M. thesis track trains the next generation of legal researchers and doctoral candidates, honing the research skills of outstanding law students.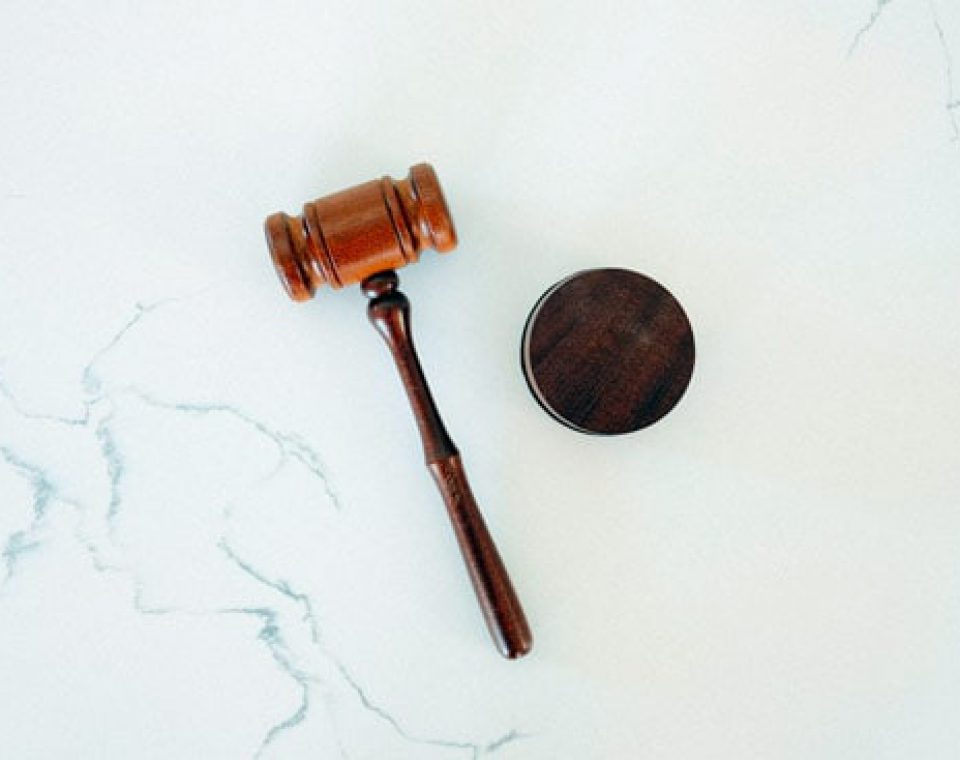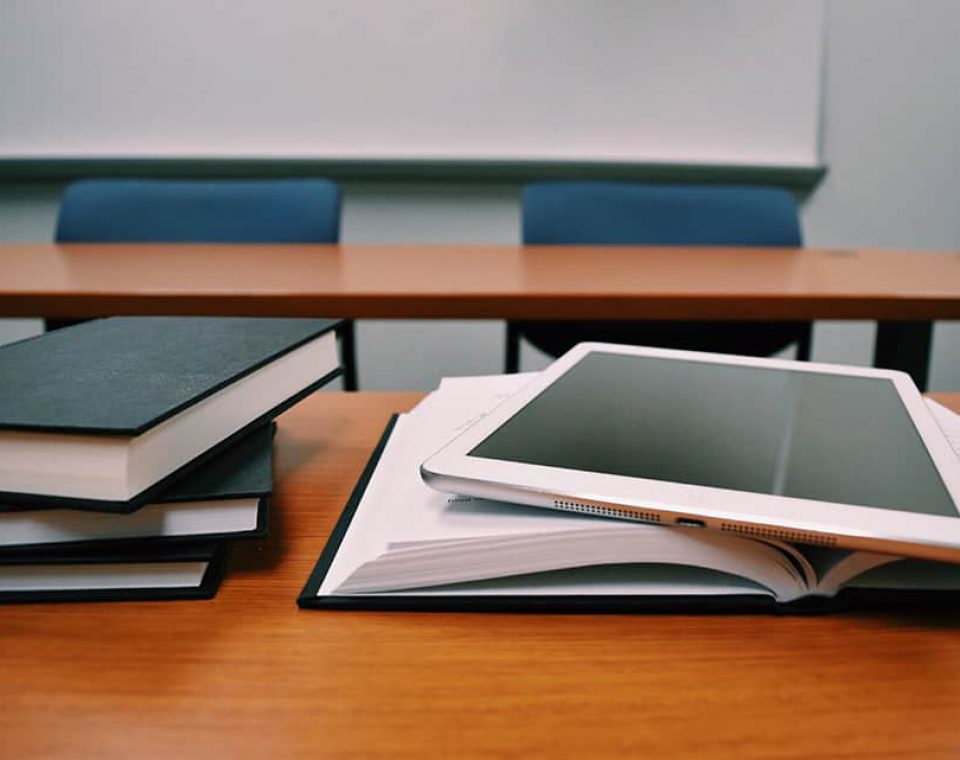 The accelerated LL.M. program is intended for outstanding LL.B. students. The program enables students to graduate with an LL.M. upon completion of their legal qualification.
M.A. Degree in Law for Non-Lawyers
The M.A. degree for non-lawyers is designed to give students a solid legal grounding – a requisite in a wide range of professions in today's job market. Studies take place over four semesters and include two internship tracks: business and commercial law, and law and society.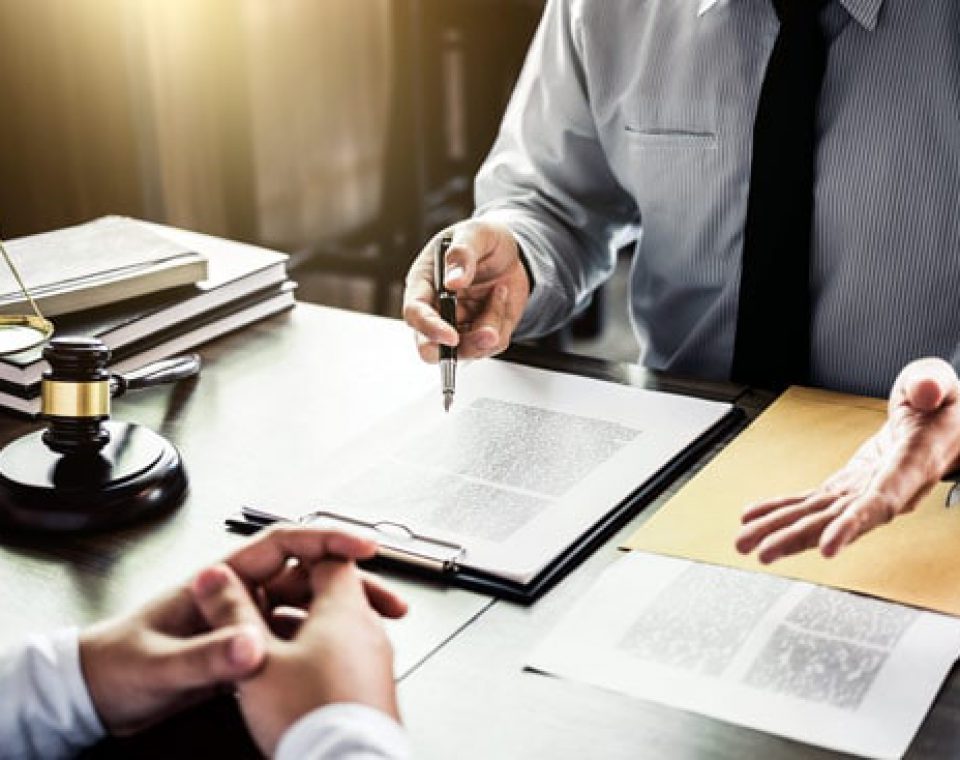 Research and Opportunities
Academic Research Centers
To learn more about the law faculty academic research centers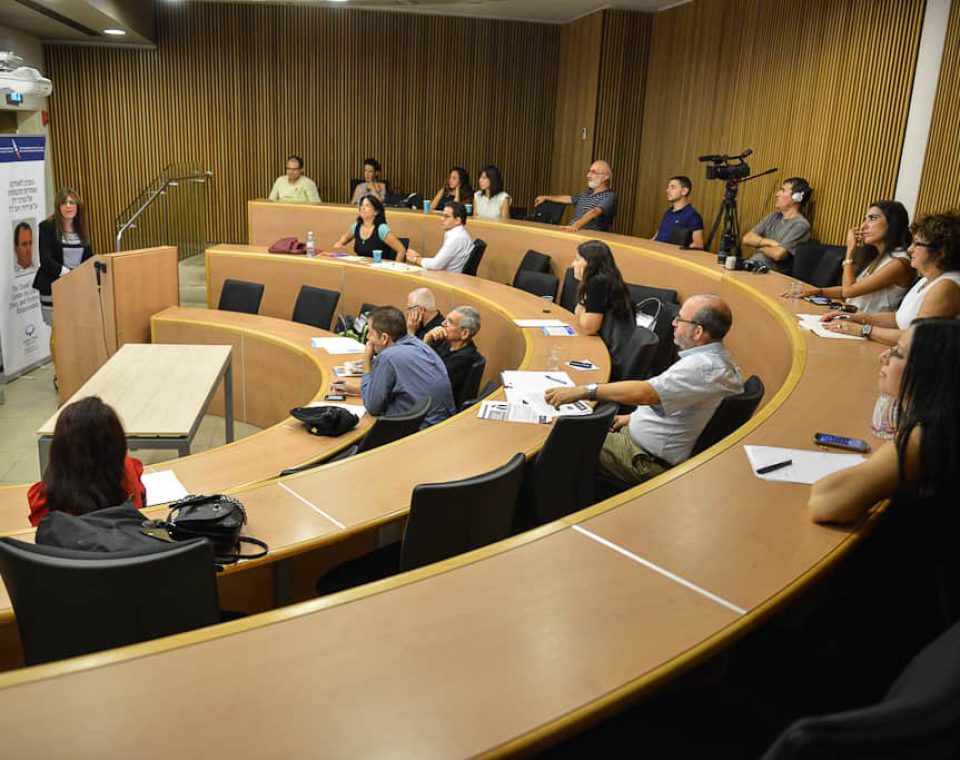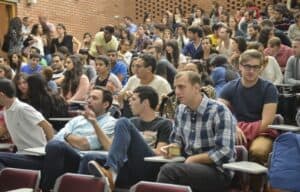 Law Clinics and Externship Opportunities
The Haim Striks Faculty of Law believes that quality legal training is one that combines a solid academic basis with a wide range of practical experience. These opportunities to gain hands-on experience afford students a meaningful and enriching learning environment, broaden their skills and give them an edge in the job market. Through the law clinics and unique externship opportunities, students accrue significant practical experience that enables them to take part in the legal world, thereby contributing to their personal development and the betterment of society. For further information on the Law clinics,
Internship and Employment Opportunities
The Faculty's Center for Career Management, which accompanies students throughout their studies, ensures their law degree culminates in a legal career. the Center enables a variety of internship and employment opportunities. The Center works closely with the job market in the private- and public sector, in order to optimize graduates' integration into a challenging and competitive market. The Center's activities are focused on offering students professional guidance throughout the process of finding and selecting their internships. Training that reflects the values of excellence and academic leadership, together with the professional ongoing guidance of the Career Management Center, enables graduates to find internship opportunities in leading Israeli law firms, the business sector, and public institutions and agencies.