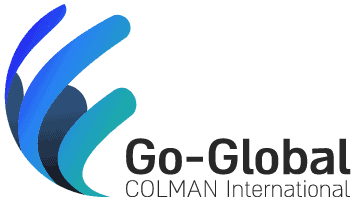 Knowledge and skills to compete in the global job market
GO-Global is an interdisciplinary specialization for students interested in gaining the knowledge and skills to function and compete in the global job market. 
All courses on the GO-Global track are taught in English by a team of international faculty and professionals at the top of their fields.
By the end of the GO-Global track students will have the tools, knowledge, confidence, and skills to take on positions that require an international perspective, apply for jobs in multi-national companies or consider establishing their own global entrepreneurial ventures.
The GO-Global Track includes:
Six courses taught in English by leading international academics and professionals
Two week summer program abroad
Consultation and skills-training for internships in multinational companies in Israel and abroad
Interaction and activities with international students on campus
Intimate group meetings with visiting leading professionals from around the world
Overview of GO-Global Courses
Foundations of Finance for the Global Economy
Geopolitics: World Powers and Developing Markets
Global Entrepreneurship
Identity and Nationalism: A Comparative Perspective
Negotiation in Cross-Cultural Settings
Speak-Up: Business English and Communication Skills
"Hello Yael, it was a pleasure taking your course this semester. In the beginning, I was a little hesitant about enrolling in the course, considering my busy schedule. After the first lesson, however, I no longer had any worries in my heart. This course was beneficial for me in so many ways. It was an eye-opening experience for me to learn so much about negotiation in general and intercultural negotiation in particular. I have significantly improved my ability to express myself in English, both orally and in writing. The open class discussions in class were a new way of learning for me. I met new people from different degrees that I would never have met otherwise."
"One of the best courses I participated in!"
"Through this course, I have learned deeper meaning of the financial markets. A lot of areas of modern finance were covered and many life examples were given. I feel very lucky that I took this course."
"Introduction to Financial Markets" with Michael Lustig was the best pure business wisdom, innovative, practical, enlightening, and financial business thinking course in the College! This is the course to take if interested in financial markets, or just loving investments and business."