Since its establishment, collaboration with industry has been COLMAN's hallmark. Our decades of experience prove that the synergy born out of these activities benefit both sides, keeps teaching and research up-to-date with real world challenges, and industry and management up-to-date with cutting edge knowledge and research. It gives rise to stronger innovation, fresh thinking, and better prepared graduates to join the workforce, thus benefitting the economy at large. This is one of the main paths we have paved to focus on our students' active learning process, a process that benefits the student, the industry and society at large.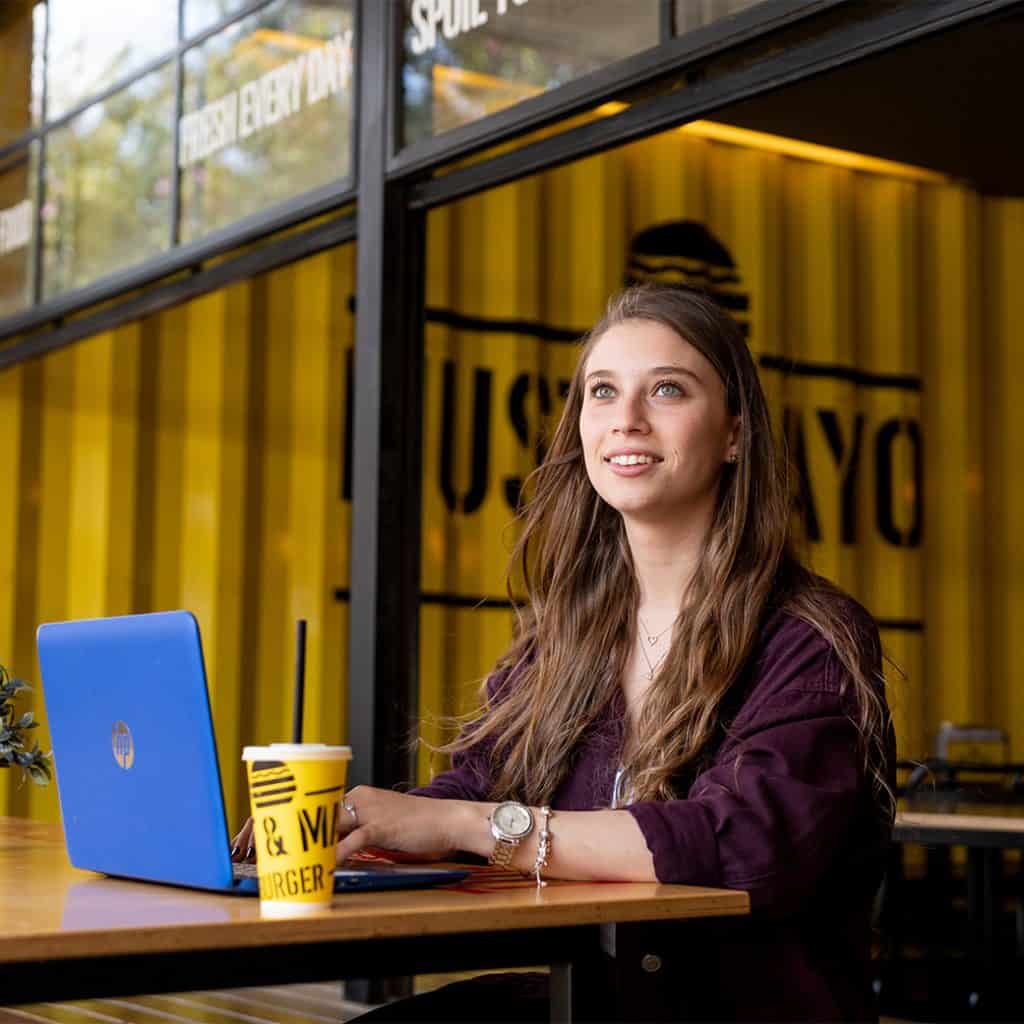 All our departments and programs include collaborative activities. A few recent examples include the following;
Externships & Internships
Our commitment to preparing students with real-life skills for the job market has led us to develop one of the best, comprehensive, and extensive internship and externship programs in Israeli academia, offering students on-the-job training while still enrolled in their studies, synergistically benefitting the mentoring and guidance of our faculty while tackling actual employment challenges and improving their personal networking and employment portfolio within our vast network of over 100 leading partners in business, government, and NGOs.
The externship program offers an opportunity to join leading professionals, observe, explore, ask questions, and assist them in their daily practice. The externship also includes special workshops to analyze and further explore academic and practical aspects of the externship experience. For example, outstanding law students can participate in a judiciary workshop run in collaboration with Courts' Administration, where they can see the judicial process in action. They get to work alongside judges and glean an up-close view of their legal work.
The internship program offers an opportunity for students in their final year of studies to serve in a leading private or public sector workplace, be given meaningful projects and be assigned responsibilities similar to what they would expect as a full-time employee, while receiving practical mentoring by professionals and academic guidance by the college faculty.
Hackathons are short, intensive and inspiring group events where students, guided by field professionals and faculty, gather and form problem-solving teams to tackle a problem or develop an idea into a product.
Our hackathons focus on real-life problems presented by our partners in private, governmental, municipal or non-governmental sectors, where students experience working on a real problem for a real customer on a tight schedule, they practice team-work with students in a variety of fields such as management and marketing, communications, design and computer science, and finally present their products to senior executives and faculty members in a closing event where scholarships are awarded to outstanding teams.
For example, in a hackathon with Bank Hapoalim, students from the schools of Communications, Business Administration, and Design and Innovation rebranded and designed advertising campaigns for 9 small, family businesses that won an early competition conducted by the Bank and Yedioth Ahronoth media.
Leading Professionals as Faculty Members
Leading professionals are integrated into our faculty. Thus, our law students study with Justice Asher Grunis (ret), formerly the Chief Justice of the Supreme Court of Israel, our economics students, with Prof. Avi Ben Bassat, former director general of the Ministry of Finance, our business students, with Mr. Yehuda Nasradishi, former director of Israel's Tax Authority, and Mr. Sami Peretz, former chief editor of TheMarker magazine.