About
The Haim Striks School of Law is a pioneer in many ways. Established by Prof. Daniel Friedman, winner of the Israel Prize in Law, and later Minister of Justice, it is Israel's first academic institution to offer a law degree outside the public universities. It was the first, and remains, a leader in the merging of theory and practice throughout its "Law in Action" learning process. Currently, there are some 1000 students studying at the Law School towards both the LL.B (J.D) and the LL.M degrees.
Dean
Prof. Yuval Merin, Dean of the Striks School of Law, is a graduate of the Hebrew University of Jerusalem (LL.B.) and New York University School of Law (LL.M. and J.S.D.).
Prof. Merin specializes in evidence law, civil procedure, international human rights law, and sexuality, gender and feminism. His research focuses on the rights of suspects and defendants, on theories of social justice and feminist jurisprudence, and on the interplay between gender, family and the law.
He is the author of numerous books, articles and book chapters in the fields of evidence law, civil procedure, gender and human rights. Among his publications are the books Equality for Same-Sex Couples (Chicago University Press 2002); and Civil Procedure in Israel (co-authored with Ido Baum and Nili Eyal, Klewer Law International 2013).
Prof. Yuval Merin CV
Vision
Our vision is to allow our students to develop legal knowledge and skills in a manner that allows them to understanding the myriad of ways law is present in all matters, big and small, from international life and the life of a state to the daily life of one family and the livelihood of one business. "Law in action" is our related ethos. It permeates our curriculum. Our students enjoy an unparalleled vast clinical program which affords hands-on socio-legal experience in a variety of fields, including women's rights, freedom of information, public advocacy, youth at risk, international law and more. Our externship program offers practical experience in a wide range of private and public sector organizations, including judges' chambers; the Attorney General; the Israeli Parliament; and the legal departments of the Patent Office, State Comptroller and several municipalities, as well as leading firms such as Deloitte, Discount Bank and Teva, among others.
Our unique approach and programs have charted the path to a legal career for over 7,500 graduates, many of whom come from Israel's geographical and social periphery, who were traditionally excluded from Israel's legal elite. We are open to, and indeed welcome all strands of society while still uncompromising on our high academic standards. We take pride in meeting our graduates in the chambers of Supreme Court Justices, in the highest ranks of the public sector, as partners in the country's leading law firms and as heads of large public corporations. They are a living testimony to the school's major success: being one of the country's most effective tools of social mobility.
Our school is a model for advancing social mobility, equality, and democratic values, inspiring our students to aspire to more. Tellingly, we are the only law faculty in Israel with a 50:50 ratio of men to women (compared to the national average of a 3:1 ratio), including two deans emeriti as well as the current dean. Additionally, we are the only Israeli law school to have adopted an ethical code, reflecting the school's value system and setting the gold standard of behavior for staff and students alike. Through our compulsory Ethical Code Workshop, comprised of six specially developed tutorials given over the course of three years, the ethical code not only ensures an optimal learning environment but serves as the basis for the training of future ethical legal professionals.
Undergraduate Programs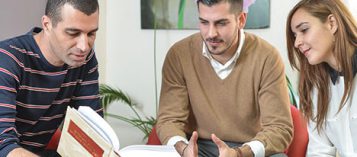 LL.B.
The program is dedicated to educating outstanding jurists in both "law in the books" (solid doctrinal basis in all major field of law) and "law in action" (clinical legal education, externships and internships).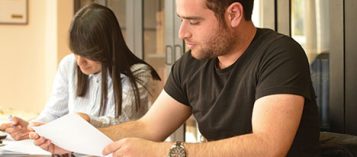 LL.B. for students with previous academic degrees
The program is designed for students with prior academic qualification who wish to expand their education to encompass an in-depth, broad, knowledgebase in law, which will enable them to pursue a legal career.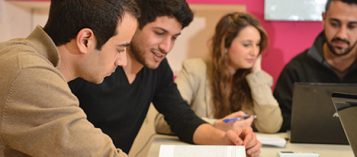 Dual Degree in Law and Economics
The program, in cooperation with the College's School of Economics, is designed for those interested in obtaining positions in the legal and financial sphere, where law and economics intersect.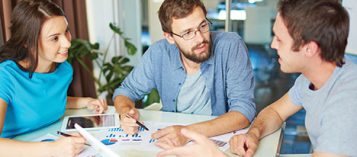 Dual Degree: Law and Business Management
The program, in cooperation with the College's School of Business Administration, is designed for those interested in obtaining senior management positions in finance or commercial law via in-depth study of financial accounting, auditing, tax laws and corporate finance, combined with legal studies specializing in commercial and civil law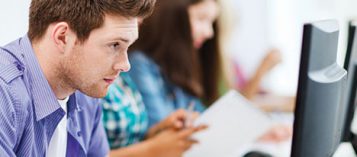 Accelerated LL.B. and M.B.A. Program
The program is designed for outstanding law students, offering them the opportunity, beginning with their second year of law school, to enroll in the M.B.A., program of the College's School of Business Administration and complete both degreed within four years.
Graduate Programs
Academic Director
Professor Zvi Triger, academic director of the Striks School of Law graduate program, holds an LL.B. from Tel-Aviv University (1997); an LL.M. (2004) and a J.S.D. (2004) from New York University School of Law.
He is the author of numerous books, articles and book chapters in the fields of family law, contract law, and gender studies. He was the scientific editor of the Hebrew edition of Carol Gilligan's book Joining the Resistance (2016).
Prof. Zvi Triger CV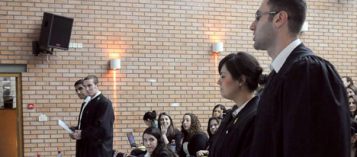 LL.M.
Jurists and lawyers holding an LL.B. degree, often with some years of experience feel the need to broaden their legal education and to acquire in-depth knowledge and expertise in their chosen field. The LL.M program is designed to meet these needs.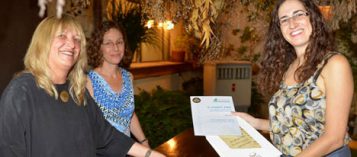 LL.M. – "Takannah" for fellows of the Emile Zola Chair for Interdisciplinary Human Rights Dialogue
The Emile Zola Chair for Interdisciplinary Human Rights Dialogue offers a specialized program for lawyers wishing to specialize in human rights and cause-lawyering. The students are accepted as "Emile Zola fellows" on a full scholarship basis.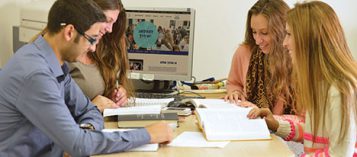 LL.M. - Research thesis track
The theses track trains the next generation of legal scholars, honing the research skills of outstanding graduate students. Students are exposed to advanced methodological and theoretical courses, workshops and seminars and work closely with an academic advisor.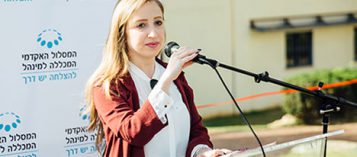 Accelerated LL.M.
Focusing on outstanding LL.B. students, the program enables these individuals to graduate with both an LL.B and an LL.M. in a shorter time than would have otherwise been possible. .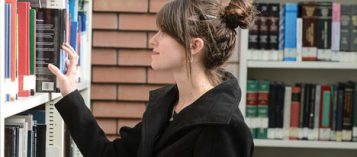 M.A. Degree in Law for Non-Lawyers
Legal regulations permeate life. Solid legal grounding has thus become essential for a wide range of professions. The program is designed to meet this need Studies include two tracks: business and commercial law, and law and society.