About
Established 40 years ago (1978), the School of Business Administration pioneered academic studies fully recognized by the Israeli Council of Higher Education, yet outside established state-subsidized universities. With 2,500 students enrolled this year, it is today the largest academic school of business in Israel.
The School offers Bachelor's and Master's degree programs based on a combination of a theoretical and a "hands-on", dynamic approach, adaptable to changing requirements in terms of both content and methodologies. Accordingly, its faculty also comprises leading experts from both the academe and the business world.
Dean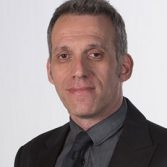 Prof. Tal Shavit, Dean of the School of Business Administration, is a graduate of The Technion – Israel Institute of Technology and Ben-Gurion University.
His research focuses on finance, decision making and psychological aspects of investment strategies. His recent joint studies, "Can't wait to celebrate: Holiday euphoria, impulsive behavior and time preference" and "The Valuation 'by-Tranche' of Composite Investment Instruments" were published in the Journal of Behavioral and Experimental Economics and Theory and Decision.
Prof. Tal Shavit CV
Vision
The School is committed to opening the gates of higher education to as many deserving students as possible, with a special emphasis on students who hitherto have been denied such access, and providing them with the best possible education in accounting and in management.
Its core vision – and the single element that has remained unchanged over the past 40 years, is to offer its students the conditions of possibility for independence, uncompromising professionalism and responsibility, thus generating an impact not only on the world of business but also on the lives of its graduates and on society at large.
This vision is being realized: the School's tens of thousands of graduates who are the backbone of the business, accounting and management world in Israel and form an unparalleled network of support and engagement, substantiate and prove this statement.
Undergraduate Programs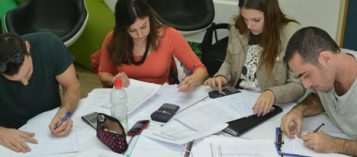 B.A. in Accounting
One of the leading accounting programs in Israel, with a proven track record of graduates' outstanding scores at the Institute of Certified Public Accountants in Israel (ICPAI) exams. Supplying the students with a strong theoretical and ethical background as well as vast practical experience, the program's alumni serve as the backbone of Israel's economy in various roles, including managing and senior partner positions in the biggest Israeli CPA firms, in the industry, government and in numerous organizations. Currently there are over 900 students studying towards B.A. in Accounting.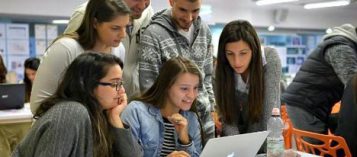 B.A. in business with specialization in:
Entrepreneurship & Strategy
International management with an emphasis on India and China
Finance
Human Resources
Marketing & Advertising
Taxation
This myriad of programs is fostering the next generation of Israeli thinkers and doers in the fast-paced global economy. With career-oriented learning, mentoring by leading executive experts and a wide array of internship programs, business workshops and simulations, as well as the benefit of a vast international network of collaborations, the business management programs are where theory meets practice and professionalism meets innovation. Currently, there are 800 students studying towards their B.A. in these programs
Graduate Programs
The MBA programs are designed to develop and assimilate managerial skills among the students through close collaboration with industry and the implementation of field practice during the course of studies.
The programs include general business administration courses, offering a comprehensive toolbox for those wishing to advance to senior management positions as well as those who already hold such positions and wish to deepen their knowledge and diversity their skill-set. Currently there are 750 students enrolled in the graduate programs of the school.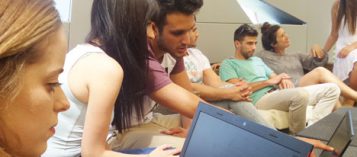 M.B.A. with specialization in:
Accounting & Finance
Bio-Medical Management
Distance-Learning-Based Program
 Marketing, Advertising & Digital
 Human Resources Management
 Strategy & Entrepreneurship
 Technology Companies Management
 Management & Business Psychology
 Financial Gerontology
 Multi-Disciplinary Program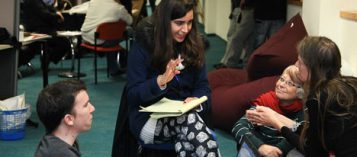 M.B.A. - Research thesis
Our commitment to in-depth theoretical research and the recognition that research is a necessary condition to understanding the complex, dynamic global world, to updating the rapidly aging body of knowledge and to devising innovative business methods, underlies our research thesis MBA program. This program offers excelling students a comprehensive business education in any of our specialization tracks combined with advanced research skills and a close and meticulous methodological guidance in the writing of a research thesis of the highest level.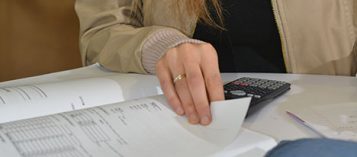 M.B.T. - Master in Business Taxation
The "boutique" program, the first and only of its kind in Israel, is designed to train students as tax experts by providing theoretical and practical knowledge in all areas of tax policy, including income tax, VAT and international taxation. The academic stratum is integrated into practical courses and seminars dealing with current pressing issues in light of the many changes taking place in the areas of taxation in Israel, globalization, and the war against illegal tax planning.
The courses, workshops and seminars are taught by the best researchers and experts in the practice and the select student body comprises the next generation of leading tax experts in Israel.