The School of Business Research Center was founded in 1993 as a platform for the school's faculty research activities, aiming to position the faculty at the forefront of current knowledge in the field. The diverse academic and professional background and expertise of the school's faculty is expressed in their many fields of research, including human resources management, information systems, marketing, finance, accounting, and international management.
Some of the research is conducted in collaboration with other Israeli and foreign academic institutions or with experts from different fields of research. Research papers are published as working papers. To date, more than 140 advanced research projects have been completed under the auspices of the Research Center, presented at conferences in Israel and overseas and published in professional journals.
Director:
Prof. Yaakov Weber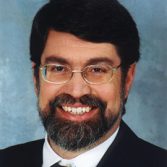 Prof. Yaakov Weber, director of the School of Business Research Center, also serves as president of EuroMed Academy of Business and EuroMed Research Business Institute, and as the editor of the European Management Review. He is a graduate of the Technion, Tel Aviv University, and University of South Carolina. His main research interests are Mergers and Acquisitions, Cultural Differences, Top executive management, Strategy and Decision-making. His latest book, MERGERS AND ACQUISITIONS, ENTREPRENEURSHIP AND INNOVATION, was published by Emerald Publishing.
Prof. Yaakov Weber CV