The Concord Center was founded in 2004 with the goal of promoting the integration of international norms into Israeli law and society. Its mission is to raise awareness in Israel of developments in international human rights and humanitarian law, and to promote their acceptance and integration into the Israeli legal discourse and decision-making. The Center established an amicus curiae clinic to promote this process by submitting carefully researched international law opinions to courts sitting on human rights issues. It further initiates international conferences on international legal issues of particular relevance to Israel.
The Supreme Court and the National Labor Court have both recognized the expert status of the Concord Center, as incorporating leading experts on international and human rights law in Israel, and accepted its amicus briefs as providing a needed and authoritative dimension of international law, Publications of the Center have been cited in a Supreme Court judgment and in the Foreign Affairs and Defense Committee of the Knesset, and the Center has been approached by leading civil society organizations in Israel and abroad for assistance in supplying international law opinions regarding their fields of activity. In addition to that, the International Red Cross and the Ministry of Education have undertaken to jointly operate with the Center and sponsor an innovative project of teaching humanitarian law in high schools.
Director:
Prof. Frances Raday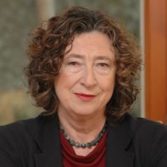 Prof. Frances Raday, Director of Concord Research Institute for Integration of International Law in Israel, is a graduate of The Hebrew University of Jerusalem and the London School of Economics. She has been a visiting professor at Oxford University, University of Copenhagen, Tulane University, University of Southern California, and more, and is a Professor Emerita of Elias Lieberman Chair in Labor Law, Hebrew University of Jerusalem.
Prof. Raday served as chairperson of the working group of the United Nations Human Rights Committee examining discrimination against women, as a member of the United Nations Committee to Eliminate All Forms of Discrimination against Women (CEDAW), as the founding chairperson of the Legal Center of the Israel Women's Network. She has represented numerous petitioners in groundbreaking Supreme Court cases concerning claims for rights in the fields of labor law, human rights, and discrimination.
She has published numerous books, monographs, and research papers and is the recipient of many awards in recognition of her work, including the Bar-Niv Prize for Labor Law, the Israel's Bar Prize for Outstanding Attorneys, and an award from the Israel Women's Network for exceptional contribution
Prof. Frances Raday CV