Our student teams participate in various prestigious international competitions for mediation and negotiation. Over the years, our students achieved outstanding results in the ICC and CDRC-Vienna competitions.
(1) The ICC International Commercial Mediation Competition – one of the biggest educational competitions dedicated exclusively to international commercial mediation. Students from dozens of universities compete to settle international commercial conflicts through mediation under the ICC Mediation Rules. Some of the top conflict resolution experts in the world participate as judges, who assess each team's performance.
 (2) CDRC Vienna – the IBA-VIAC CDRC VIENNA Mediation and Negotiation Competition, established in 2015, brings together negotiation and mediation student teams from all around the world. The teams (22 negotiation teams and 11 mediation teams) address an arbitration case, are grouped in sessions, and are assessed and supported by expert judges.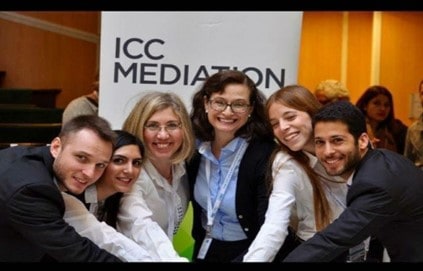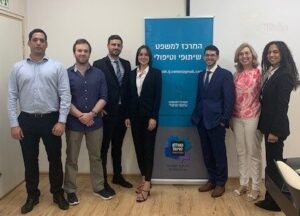 We are thrilled to announce an excellent achievement for the law faculty team in the 2021 CDRC International competition for negotiation and mediation in commercial disputes.
The NATJC team qualified for the final stages and reached fourth place among dozens of teams in the prestigious competition.
Congratulations to our excellent students: Shahar Buskila, Karin Antonov, Gideon Lex, and Lior Efrati!
Thanks to the excellent preparation team: Dr. Karni Perlman, Adv. Zohar Belkin and Adv. Itay Krayden
Contact NATJC for more information:​