The Non-Adversarial and Therapeutic Justice Center (NATJC) has vast experience in developing and running academic and professional courses and training, seminars and lectures, in a variety of professional and academic forums for judges, lawyers, mediators, students, and others.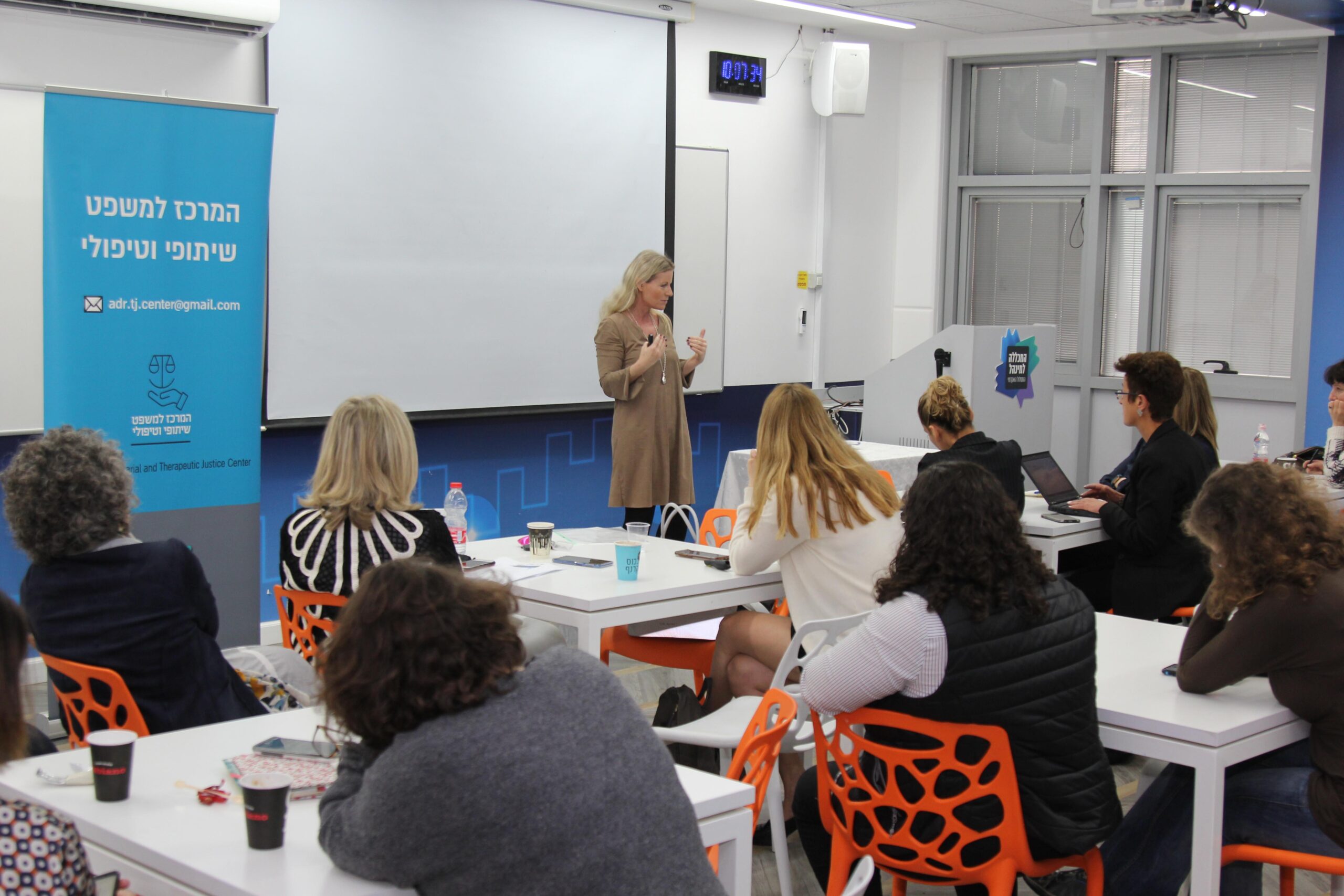 Seminar: Innovation and Mediation During Covid-19 Era and the Future
The seminar provided academic and practical new perspectives on managing conflicts in fields such as employment relations, family law, public health, commercial and criminal law during a period of advanced technology, while maintaining an understanding of the need for psychological well-being. The seminar dealt with these aspects during the Covid-19 period, a time that presented multiple challenges and significant changes, some of which continue to exist today and some of which have provided real opportunities for rethinking and speeding up unique processes.
Seminar: Dispute Resolution: Between Law and Therapy
The seminar provided updated knowledge and tools concerning new conflict resolution procedures used in Israel (in fields like family or criminal disputes) and in which psychologists/therapists manage the conflict resolution procedures and formulate solutions. The seminar was held in cooperation between the NATJC and the Israeli Association of Psychologists.
2021 Student Workshop: The Way of Mediation - Representation in a Different Approach
2020 Student Workshop: The Way of Mediation - Choosing a Different Path
Contact NATJC for more information:​