As commonly defined by the Global Impact Investing Network (GIIN), IMPACT investments are investments made with the intention to generate positive, measurable social and environmental impact alongside a financial return. Impact investments can be made in both emerging and developed markets, and target a range of returns from below market to market rate, depending on investors' strategic goals. 
The growing impact investment market provides capital to address the world's most pressing challenges in sectors such as sustainable agriculture, renewable energy, conservation, microfinance, and affordable and accessible basic services including housing, healthcare, and education. (https://thegiin.org/impact-investing/need-to-know/#what-is-impact-investing)
According to GIIN, in 2017 over $114 Billion Dollars were managed in impact investments.  The annual growth in impact investment to this was estimated at over $25 Billion dollars per year.
In Israel social impact investments, social enterprises, and businesses with purpose, have been gaining traction in the past decade. Organizations and corporates with social objectives use business strategies to achieve their social values while generating financial profits. Various business models and investment models are being used to promote social causes. These initiatives are increasing the resources invested in social targets and, as a result, expand the scope of social accountability.
Currently the ecosystem of impact investments in Israel is still relatively small. While many of the impact investors entering this field are highly motivated, they lack the skills, professional capacities and trainings to create a solid enterprise. (See the attached review recently issued by the Edmund de Rothschild Foundation in Israel).
The Center for Impact Investing & Entrepreneurship at the College of Management School of Business Administration COLMAN is joining two dozen leading business schools in the United States and another dozen around the world to expand impact investment and social enterprise markets in Israel and mainstream them into the greater economic system.   Our mandate is to create an academic infrastructure for the development and management of social enterprises and social impact, designed to provide groundbreaking research on social impact investments while simultaneously providing social entrepreneurs the professional training they need.
In parallel we are creating the needed professional tools of applied research, measurements and development for the local ecosystem combining relevant stakeholders in the field, including government, corporations, foundations, banks, service providers and professional consultants (finance, marketing, HR), that will join together with social entrepreneurs to support and expand professional impact investing in Israel.
ACTO is the professional academic entity in Israel designed to provide the platform for developing and teaching the methodologies necessary for impact investing & entrepreneurship.
The Center for Impact Investing & Entrepreneurship attains its goals through the establishment of a three-pronged model:
Academic curriculum development leading to a recognized MBA degree in impact investment & entrepreneurship, and the establishment of courses in the field for students from outside the faculty;
Applied research and evidence- based case studies in the field of impact investment and social enterprises;
Eco System- providing an academic professional address for enabling actors and stakeholders such as government, consulting firms, networks and other universities in the region.
ACTO – the Center for Impact Investing & Entrepreneurship at the School of Business Administration, the College of Management, has been established 4 years ago through a partnership with the Dualis Fund and the Edmond de Rothschild Foundation.
Hebrew Site: https://www.colman.ac.il/social_investment_center
Facebook: https://www.facebook.com/ACTOCenter/
The Edmond de Rothschild Foundation
The Edmond de Rothschild Foundation works to create a just and prosperous Israeli society by promoting equal opportunities and excellence in higher education. As part of the Edmond de Rothschild Foundations global network, our mission is rooted in a legacy of giving, founded on humanism, inclusion, and the pursuit of excellence.
We identify social challenges and help develop innovative solutions, while building creative partnerships and evaluating results and social impact. The Caesarea lands, donated by Baron Edmond de Rothschild, provide the firm economic basis for the work of the Foundation, which advances its mission along two strategic axes: Maximizing higher education for periphery populations and fostering excellence.
Maximizing higher education – Activities along this axis aim to promote equal opportunities by offering all of Israeli society's diverse population groups the possibility of attaining higher education and joining the workforce in employment compatible with individual education and skills.
The Foundation focus on promoting the academic and social fields is through fostering excellence among groundbreaking agents of change.  The foundation promotes the social impact investment and social business ecosystem in Israel as an innovative arena of social action.
Dualis Fund was founded in 2009 as a vehicle to promote a charitable cause – the investment of funds to support social entrepreneurs in the establishment of successful social businesses. Registered as a nonprofit in Israel, Dualis Fund focuses on creating and supporting social businesses that teach life skills and offer vocational training, employment, and job creation for people on the margins, helping them build meaningful and purposeful lives. The organization's investment approach includes fostering traditional, for-profit businesses, such as social cafes, retail clothing stores, and software services with social objectives, engaging professional social workers to support at-risk individuals who are trained alongside a normative workforce to earn, achieve, and aspire to achieve a productive life in their field of choice.
Today, Dualis Fund is a partner in the operation of 14 active social businesses that employ a total of 100 at-risk, low income individuals each year. The program has 300 graduates; program assessments show that 70-90% of the participants continue to be independent and productive citizens five years after graduation. The organization has received full capital return on four social business investments, and two businesses are paying dividends. Annual turnover of the social businesses amounts to $10 million.
A social business is a for-profit enterprise that uses business tools to address social issues. The business deliberately chooses to waive the business objective of maximizing profits in order to promote social goals, while also working towards a return on investment. As a national leader in the social business space in Israel, Dualis Fund advocates publicly for the acceptance of the social business model by raising public awareness for impact investing, developing the ecosystem necessary for broader scale, and working with every level of government to develop a regulatory path that will facilitate the creation of a social investment market.
The School of Business Administration at the College of Management Academic Studies (COMAS) is the largest in Israel. Established in 1978, it trains more than 4,500 undergraduate and graduate students annually. It offers a wide range of programs, including up-to-date niche courses and unique specialty programs such as financing, marketing, advertising, information technologies, and corporate responsibility.
 The school collaborates with business and industry organizations on various projects, including the development of marketing campaigns, business incubators, specialty courses, and internships in a range of organizations in the financial market and beyond it. Its partners include Ness Technologies, Bank Leumi, Unilever, Adidas, Excellence Investment House, Super-Pharm, Neviot, and many others
The School of Business Administration continuously updates its curricula and is committed to initiating new courses according to the changing market demands, thus enabling all its students to realize their individual potential by exploring and becoming professional in any field they choose. The school strives to maintain a meaningful, formative, and valuable educational experience, and places great emphasis on a supportive climate for learning, ensuring optimal learning conditions.
Director:
Ms. Ghaida Rinawie-Zoabi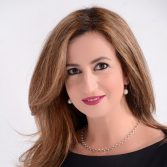 Coming from a rich background of work in Strategic consulting, economic development projects managing, local governance expertise with special attention to women's rights, Ms. Ghaida Rinawie-Zoabi is the head of the Center for Impact investing and social businesses at the College for Management in Rishon Litzion (The COLLMAN).
Until recently, she was the Executive Director of Injaz Center for Professional Arab Local Governance, a post she has held since 2008. Injaz is the leading Non-profit organization today on issues of municipal economic development and equal governmental budget allocation for Arab minority in Israel. www.injaz.org.il
She was also a board member at Ropin college in Natanya, fellow at the Hartman institute in Jerusalem, a member of governmental economic committee for women retirement, member of Prime minister`s round table for national emergency preparation, a board member of the Meriam Foundation for defeating cancer and a mentor at the Rothschild foundation students' program.
In a special issue published by the economic magazine "The Marker" at the end of 2011, Ghaida Rinawie-Zoabi was chosen as one of 100 "most influential persons in Israel", and was described as a "social innovator".  In 2015 she was the first Arab woman to be awarded the "Israeli Good Governance" prize and in 2018 Forbes Israel chose her as one of the 50 leading women influencers in the Israeli economics.
CONTACT: Acto.info@colman.ac.il