Any significant action in the impact field requires collaborations. In fact, it is impossible to produce influence or change alone. This is true both in aspects of understanding the problem and in strategic thinking of planning, financing and execution.
Therefore, collaborations between sectors, institutions, organizations and individuals is a key tool for creating a significant and sustainable impact.
In order to create an active, relevant, researching, teaching and influencing academic field, there is a need for cooperation between local and international academic institutions and between academic institutions and organizations operating in the field.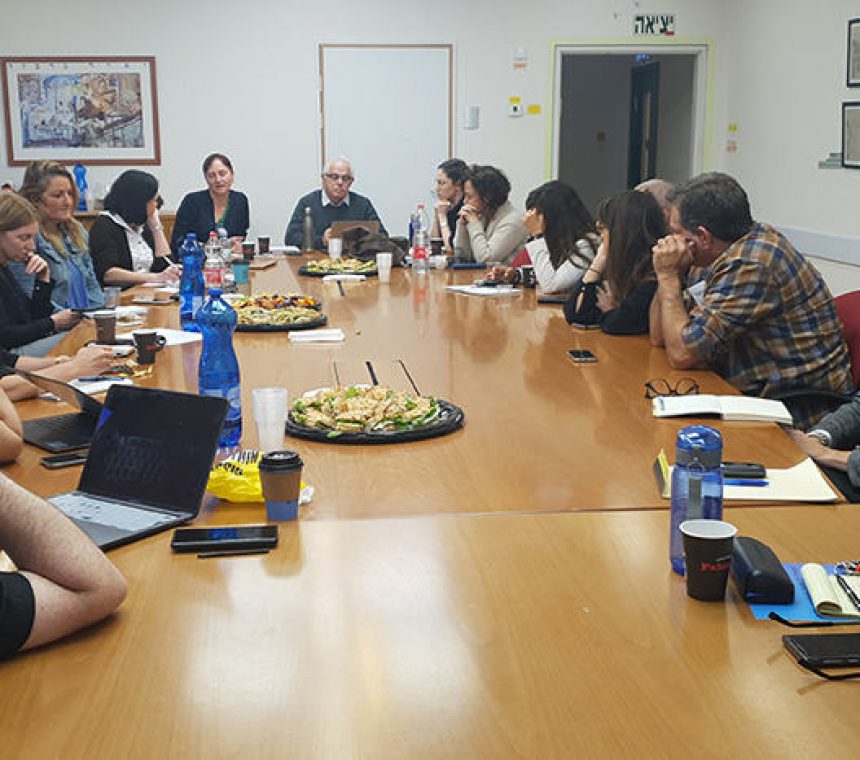 As a result, ACTO develops two axes

ACTO Center has created a unique collaboration with the GSG, the international umbrella organization in the impact investments field. As part of the joint action, ACTO Center established the first forum between academic institutions and industry in the impact field. Forum members included senior lecturers and researchers from international universities such as Harvard, Oxford, Stanford, Wharton, Kellogg-Northwestern and more.
The forum raised a number of points for development and thinking. And most importantly – that there is a need to connect industry and research.

This year we established the Impact Forum at the Israeli Academy. We see this forum as a tremendous opportunity to advance the impact field in Israel in terms of research, training and entrepreneurship. Because this is such an innovative field, there is a clear need for every academic institution in Israel to contribute its unique knowledge.
The forum includes a large number of lecturers, researchers, and directors of entrepreneurship and innovation centers from all academic institutions throughout the country: Technion, Hebrew University, Tel Aviv University, Haifa University, Ben-Gurion University, IDC Herzliya, Kibbutzim College, Ruppin College. The forum also includes: the Peres Center for Innovation, the Rothschild Foundation, and of course the College of Management.
The Academy Forum was established with the common goal of increasing the supply of study tracks in academia, in the field of investment and impact entrepreneurship in other academic institutions in the country, establishing an array of knowledge in the impact field and integrating impact studies as a discipline in a large variety of academic institutions in Israel.
As part of the forum's activities, the framework for academic cooperation in the impact field in Israel was presented.
During the first meeting, Prof. Glenn Young from the Hebrew University gave an overview of global challenges and the global impact investment market.
Contact ACTO for more information:​